Our kennel is warm and clean with a homey feeling. We have five off-leash areas for maximum flexibility. We have installed video surveillance within the kennel to ensure the well being of your pet – this allows us to monitor the dogs without disturbing them. Our kennel offers air conditioned to provide comfort during the hot seasons and forced air heating for the not so hot seasons. The inside is open and bright with large heated rubber matted runs.
We are an Acana Pet food dealer and carry a large stock of all types of Acana feed. Our prices are very competitive and we can also custom order feed for breeder needs.
Our office and cat room (Country Corner) are located above the kennel to ensure safety, as well as provide comfort to our clients and their pets. Cats can lounge around or climb and play on the many obstacles. There are scratching posts and hideaways for your kitty to enjoy. The Country Corner is a cottage style environment designed to keep even the prissiest kitty healthy and happy. We look forward to your visit.
All pets require valid vet vaccination papers, dogs to include regular booster, rabies and Bordetella (Kennel Cough). Cats require regular shots and rabies. We will not house any pets without seeing the paperwork prior to entering the kennel facility.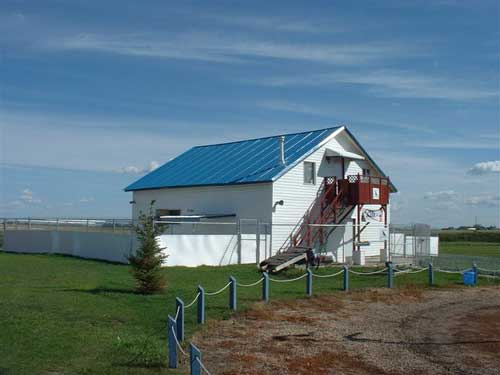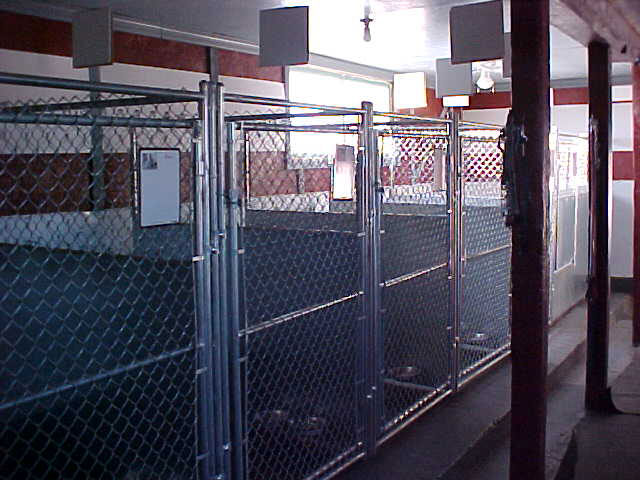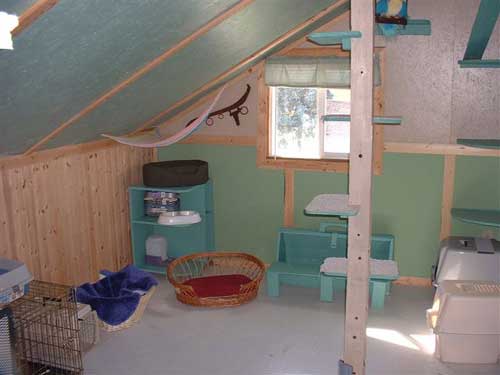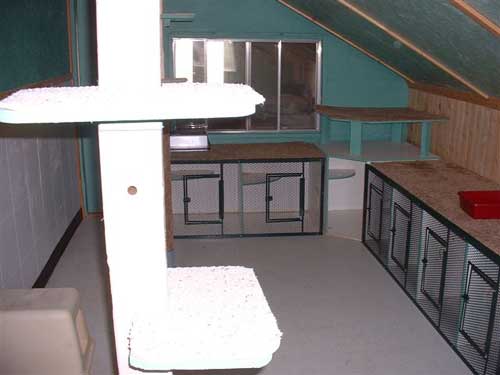 All prices are subject to GST.
We offer bath and nail services.
Dogs
$25/day per dog *
$48/ day 2-dogs/same kennel
Call for special pricing for 3 or more pets.
Cats
Fixed: $15/day per cat *
Unfixed: $17/day per cat *
* Special price list extra cost for food prep, raw food, medications. $5/day extra fee to start, fees may increase depending on requirements.